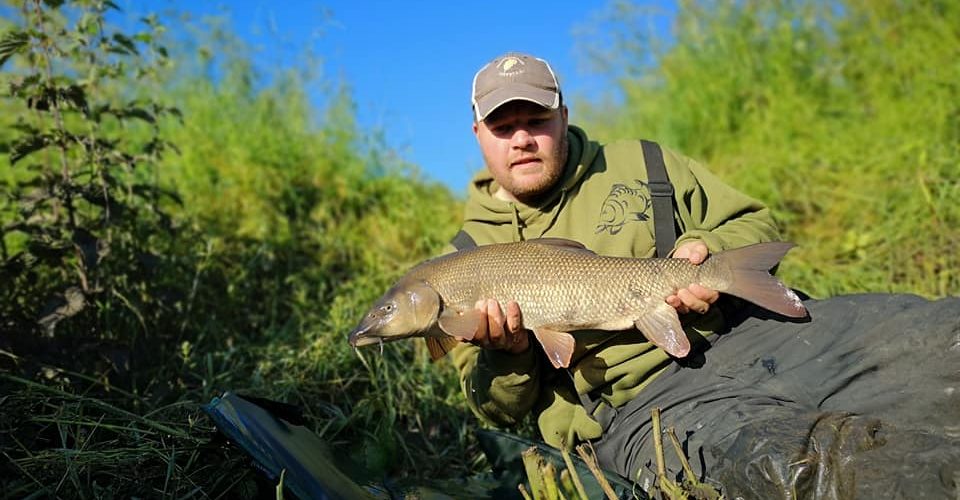 Approximately one and a quarter miles on the south bank at Nether Carr Farm at the end of Blind Lane Tockwith. This narrow stretch of the lower Nidd contains good numbers of barbel to 10lbs, chub to over 6lbs and pike to 20lbs. Also present are dace, roach, perch, grayling, gudgeon, ruffe, bleak, eels and occasional bream and trout.
Venue directions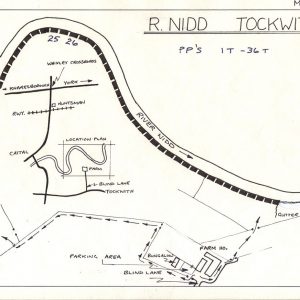 Follow the directions to get to the location:
Travel towards Tockwith on Fleet lane then turn left onto Blind Lane. Follow this lane for for approximately half a mile then come of it onto the track on the left just before the buildings. Relate to the photo with one car parked up, this is one of the allocated parking areas.
Where the car is parked a track to the left follows the outside of the field to a further parking area as seen in the photo with three cars parked up. The track is only good to use when the ground is dry. Please park to the left of the track and don't block any of the accesses needed by the farmer. Taking this route is the drivers responsibility.
Just through the kissing gate is peg 1. You will find all peg numbers attached at intervals on the posts on your right. You will see by the map and the photos that the river almost turns back on itself. Peg 35 is the bottom limit. At the moment all the upper bank has been mown which makes it easy to use a trolley.
To the right of peg 35 is a kissing gate. This is the start of shorter route to the 1st car park where one car was parked. Once through this gate keep to the hedge on your left for approximately 50 meters where there is another kissing gate. Through this gate follow the sign going over the field, to yet another kissing gate to the left of the buildings.
Follow the lane to your right past the buildings where you will come back to the 1st parking area.
This has been a complete circular route but as you can see, the opportunity is there to go clockwise or anti-clockwise to cut down the walking distance to your preferred area of fishing.